Enjoy rest and privacy
Holiday apartments in the Hotel Severin*s Resort & Spa
---
As a guest in our holiday apartments you can expect the highest level of comfort and exclusivity in a very private location. You can choose among these categories: Studio, Studio Plus, Garden Suite, Garden Suite Plus and Garden Suite Severin*s. These differ in the layout and size. All rooms and suites come with Severin*s 5* Superior Standard quality and amenities.
Choose which category of apartment you like, and whatever you choose, you will experience the unique generosity of our hotel. In the Studio and Studio Plus apartments, enjoy your island time in a comfortable, modern Frisian environment. If you prefer a little more space and desire to be closer to nature with your own, private terrace, you will be delighted with our Garden Suites and Garden Suites Plus. Experience your stay in a spacious, upscale location, and enjoy a private atmosphere inside as well as outside.
We have thought of everything to ensure your total well-being. Here you can enjoy nature by relaxing or being active. Or you can opt for our luxurious Severin*s Holiday Homes, and choose a truly beautiful home away from home on the island. Whatever you prefer, the exceptional 5* Superior Standard of Severin*s Resort & Spa is included in all categories. Your choice is always the right one.
An initial supply of mineral water, coffee and tea selection
Flatscreen TV with Sky TV, HDMI and USB port
Welcome drink
Rain shower, toilet
Hair dryer, illuminated make-up mirror
Telephone in both the living room and the bedroom
Room safe
An initial supply of care products from the exclusive brand La Biosthetique
Kitchen with stove, refrigerator, convection microwave oven, dishwasher
24-hour room service
Luggage and trolley service
Pick-up service from the train station or airport *
Internet use via WiFi
SPA use
Use of the fitness area
Childcare
Final cleaning

* with prior registration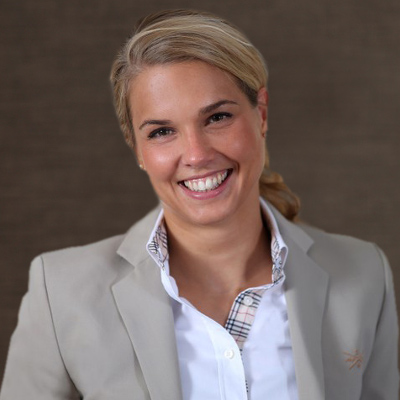 Stefanie Blass
Reservations manager
In order to make your stay as pleasant as possible and to choose your travel dates, please send us your non-binding inquiry for your reservation or contact us at:

04651 460 66 0 or info@severins-sylt.de
Personal data is collected and processed on the basis of the applicable data protection laws, in particular the EU Data Protection Regulation (DSGVO) and the Federal Data Protection Act (BDSG), for the processing of your contact request. We only pass on your data to third parties, when we are legally obliged to do so. Our information on data protection according to Article 13 or Article 14 of the EU Data Protection Regulation can be viewed on our website at www.severins-sylt.de/datenschutz or under the telephone number. +49 (0) 4651 46 06 60 or via info@severins-sylt.de .
* Mandatory field